Westlink M7's Share the Path Community E-vent is going online in 2020 to promote safety. It coincides with National Road Safety Week from Sunday 15 November to Sunday 22 November 2020.
Covid-19 Safety Message.
Westlink M7 thanks the M7 shared path community, Western Sydney cycling clubs and our valued event partners and stakeholders for their continued support of M7's Share the Path event. We value safety and will always put the safety of the community, event participants, and our staff and event partners first. Unfortunately, Covid-19 has made it dfficult for us to safely hold a face-to-face event this year. While we've had to postpone this time, we are excited about this year's e-vent and look forward to the next Share the Path event where we can be together in person.
National Road Safety Week.
NRSW is a national initiative from the Safer Australian Roads and Highways (SARAH) Group, partnering organisations and Government.
The week is all about saving lives and staying safe on the roads, for all.
To learn more about daily themes and take a pledge to Drive So Others Survive, please visit roadsafetyweek.com.au

What Safety means to us.
Safety is our priority and we take it seriously. Our crews work 24/7 to ensure you have a great experience and the path is well maintained and safe for all users.
"Safety on the shared path to me means that the people that use the path, the cyclists, the walkers, the kids that travel the path to get to school, can do so in safety knowing they can get to the other end in one piece."
Reece, Maintenance Hand
"We hold safety on the shared path at the highest level due to the variety of people who are walking with their families or riding bikes for exercise."
Ian, Incident Response Team
"Safety is the well-being of community on the shared path, looking around for hazards to keep the shared path clear so nobody gets hurt."
Daniel, Maintenance Hand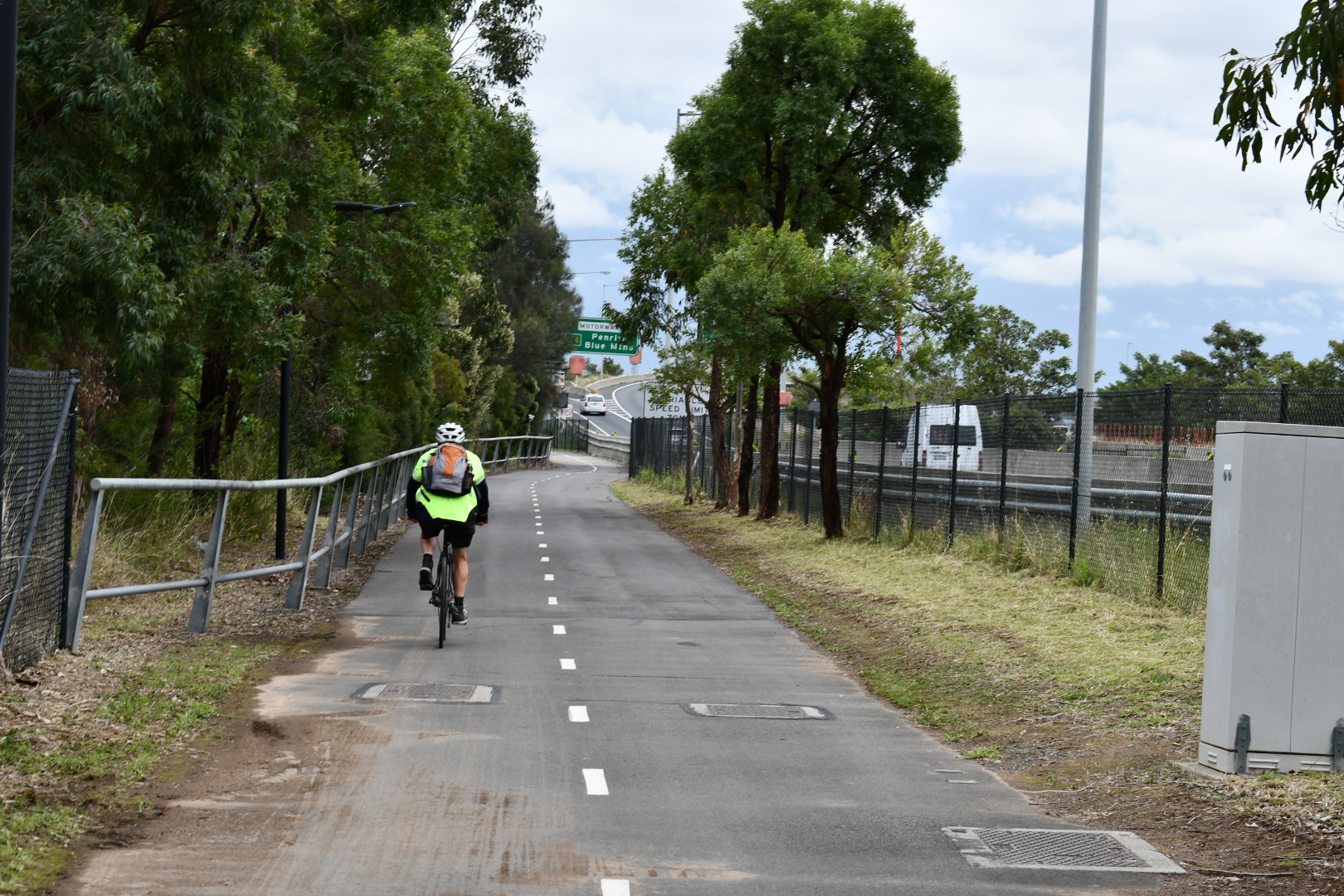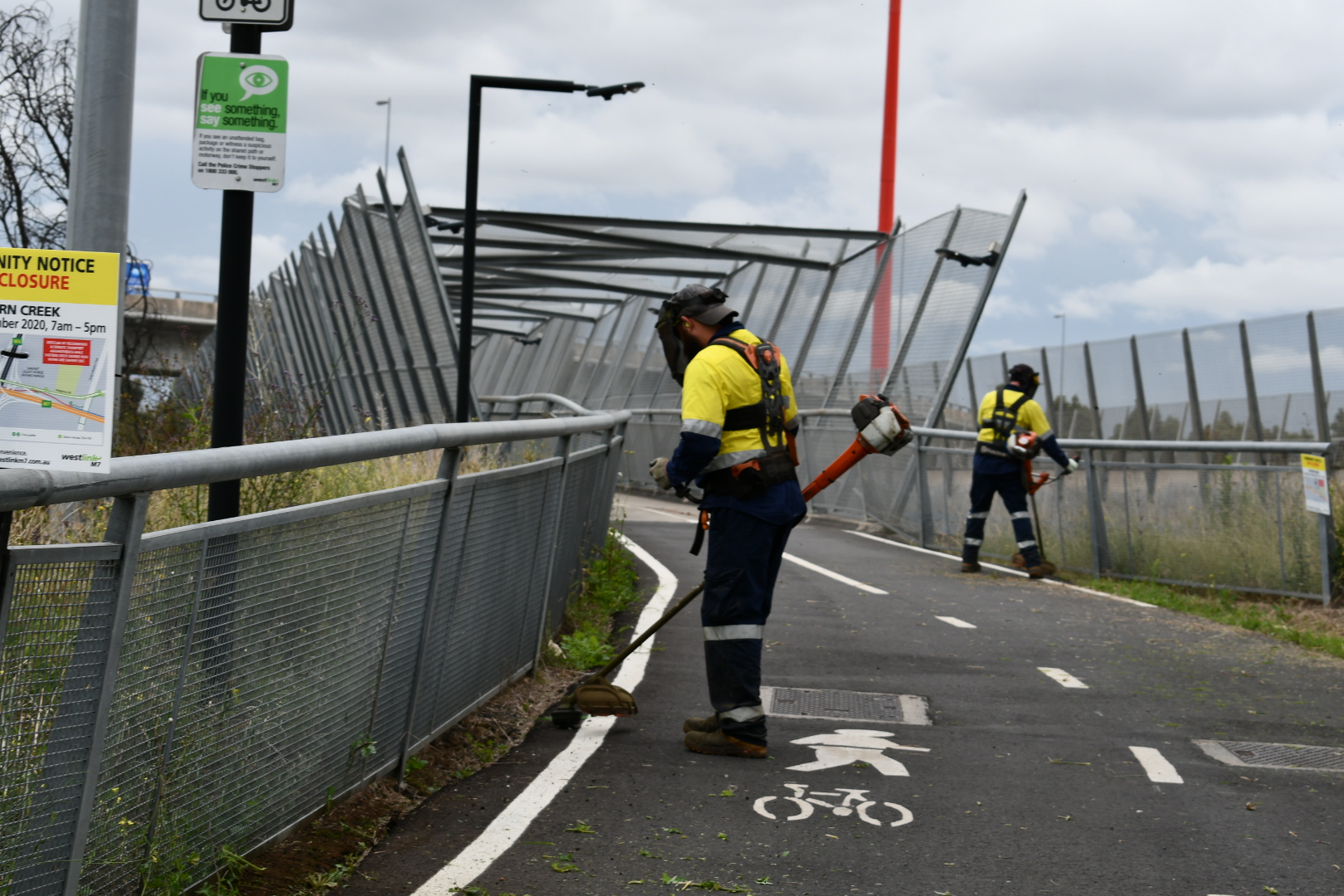 The M7 maintenance team carries out activities such as grass cutting, drainage maintenance, pavement repair, graffti and litter removal, and lighting works. along the path. They have over 100 years of shared path experience between the members of the maintenance team and they have stacks of knowledge to share! When you see one of our staff members working on the path, please remember to look up, give way and give them a smile!
Summer Safety on the Path.
Stay Alert.
Be aware of your surroundings and what's going on around you.
Plan to be seen by having lights and reflectors on bikes
Wear reflective or lightly coloured clothing.
Stay Safe.
Stay left and stay on the path, the path is safe.
Be courteous and ring your bike bell when passing others.
Take your rubbish with you or dispose of thoughtfully in one of x bins along the path
Use nearby toilets. Our shared path brochure lists local amenities or try toiletmap.gov.au
Please look up and give way to others.

Stay Snake safe.
Eastern Brown and Red-bellied Black Snakes are active during warmer weather and commonly seen on the path.
If you find one, remain calm, avoid making sudden movements
Don't attempt to catch, corner or touch the snake
Be prepared and carry a bandage
Know how to use the bandage in an emergency
If bitten, remain calm and seek medical attention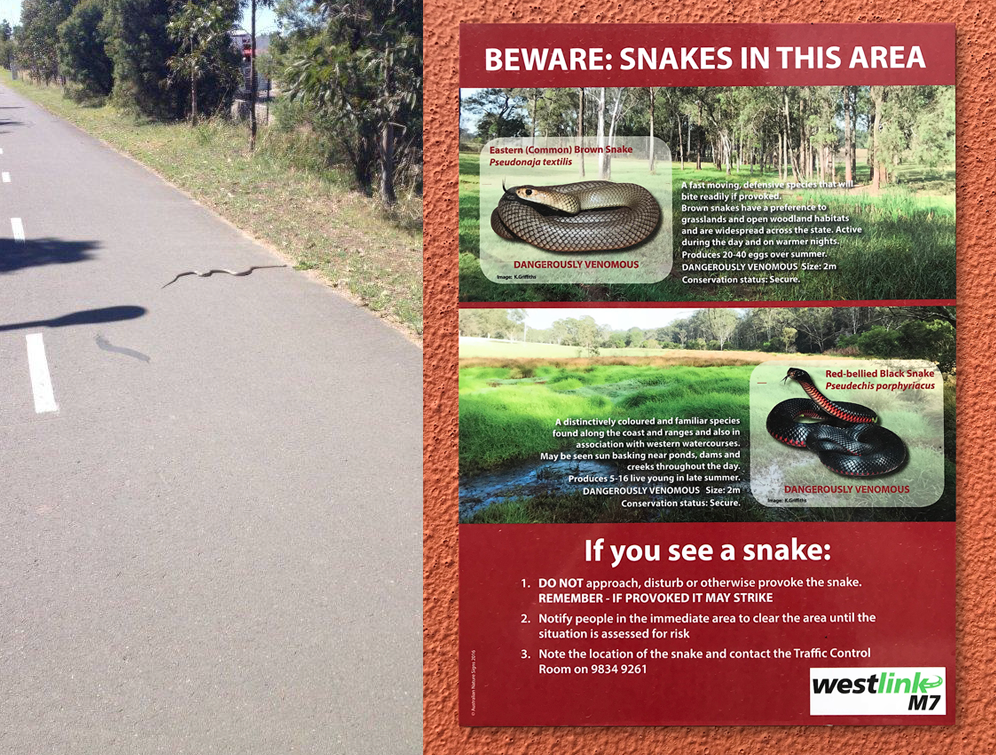 What to do in an emergency on the shared path?
In an emergency, M7 shared path users are encouraged to:
look for the label on the nearest M7 shared path light pole
use it a reference point when contacting Westlink M7, 24/7
when contacting emergency services, let them know you are on the M7 shared path.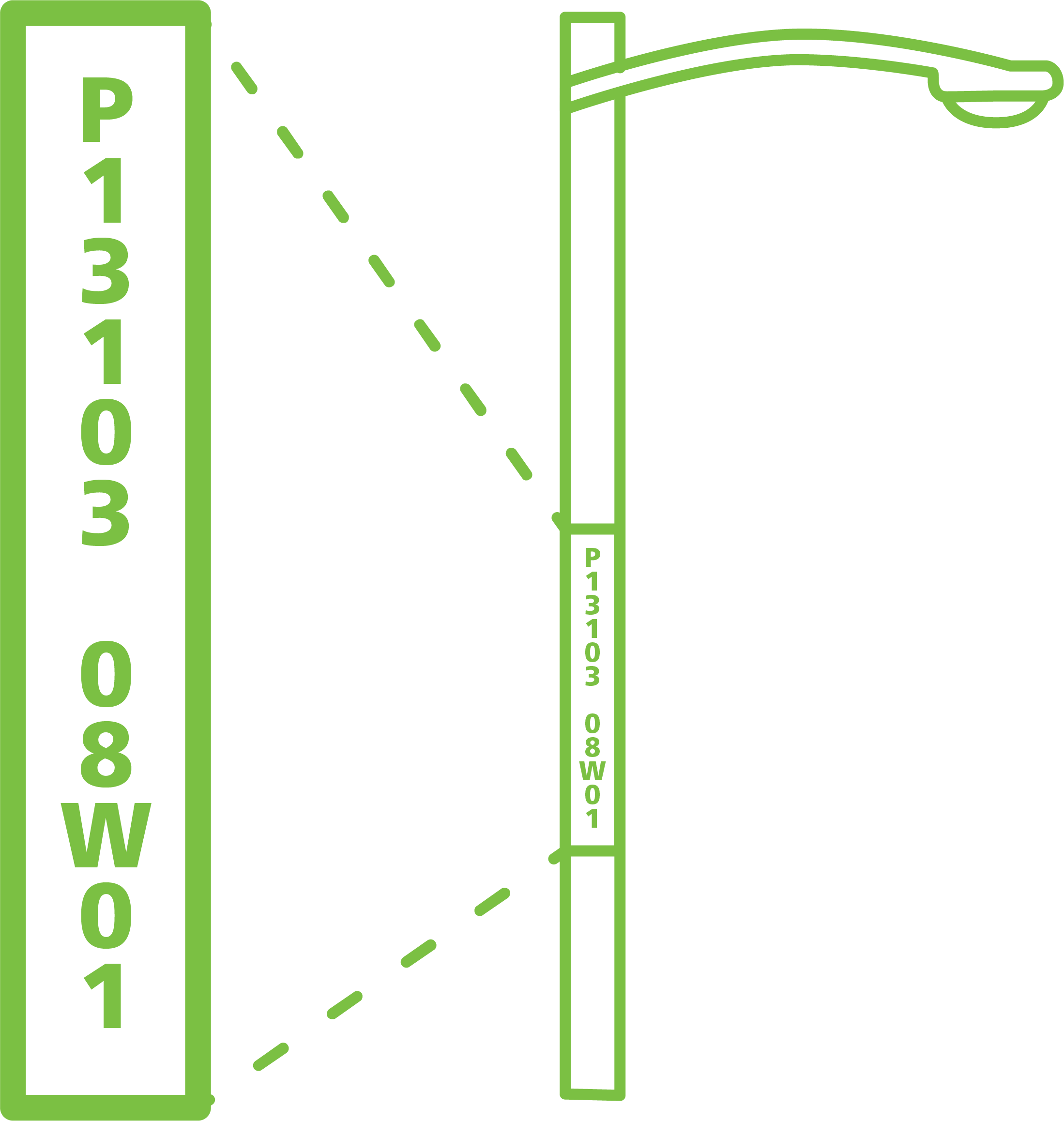 Contact us.
If you have a question or would like to speak to a team member, email info@westlinkm7.com.au or call 02 9834 9200.
Public Waiver and Disclaimer – Westlink M7 Share the Path community event

All participants at the Westlink M7 Share the Path community event acknowledge:
Participation in the event is as the discretion of the participant. All participants agree that WSO Co Pty Limited (ABN 73102757924), Westlink Motorway Limited (ABN 63096512300) and their related bodies corporate (collectively, Westlink) will not accept liability for any personal injury and/or damage to property arising from use of the shared path, and by using the shared path, or participating in the Share the Path community event, and agree to release Westlink from any liability for any personal injury and/or property damage, whether or not it results from negligence by Westlink or its servants, agents or contractors.

Photographs or film may be used in marketing or promotional activities. This page is provided for general information purposes only.