27 October 2023
Westlink M7 is delighted to welcome the community to the M7 Share the Path Community Event on Saturday 18 November. The community is invited to come along for the morning and enjoy free BBQ breakfast and free coffee. Guests can also get free bike tune-ups and meet the M7 Motorways team.
Walk or Ride In. All Welcome
Entry to the event is just off the M7 shared path at 101 Wallgrove Road Eastern Creek. The nearest entry/exit to the shared path is at the intersection of Wallgrove Road and Wonderland Drive.
Follow event signs and the map below.
Limited event parking is available at the M7 Eastern Creek Control Centre front car park.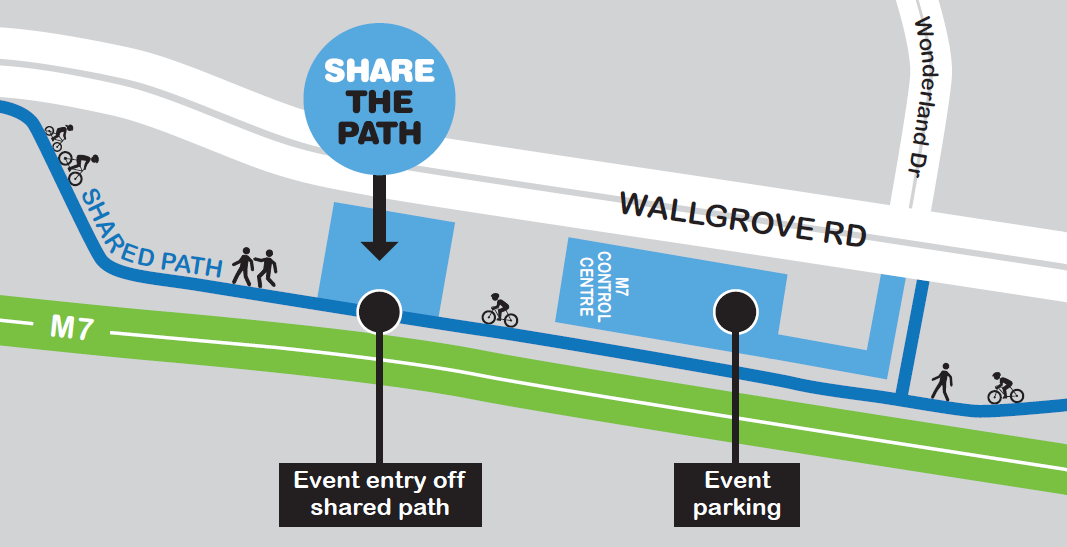 Be Alert, Be Safe on the Shared Path
Westlink M7 encourages shared path users to be alert and be safe on the shared path. Here's our key tips for staying alert on the M7 shared path.
Look up, look around
Travel at a safe pace
Ring your bell or shout out
Allow plenty of space
Stay left and be safe when overtaking.
Share the path. It's for everyone.