29 November 2021
Bike Repair Station at Eastern Creek
Westlink M7 excited to announce that a new Bike Repair Station has been installed next to the bubbler on the M7 shared path at Eastern Creek.

We hope this Bike Repair Station will help keep your bike in safe working order and allow the path to be used by all. Checkout our Fact Sheet here.
Have your say for shared path signage
Westlink M7 is currently exploring upgrade options for wayfinding signage on the shared path We'd love community feedback and to know what you'd like to see or include on future signage and information. To contribute your feedback, click on the link and Have Your Say.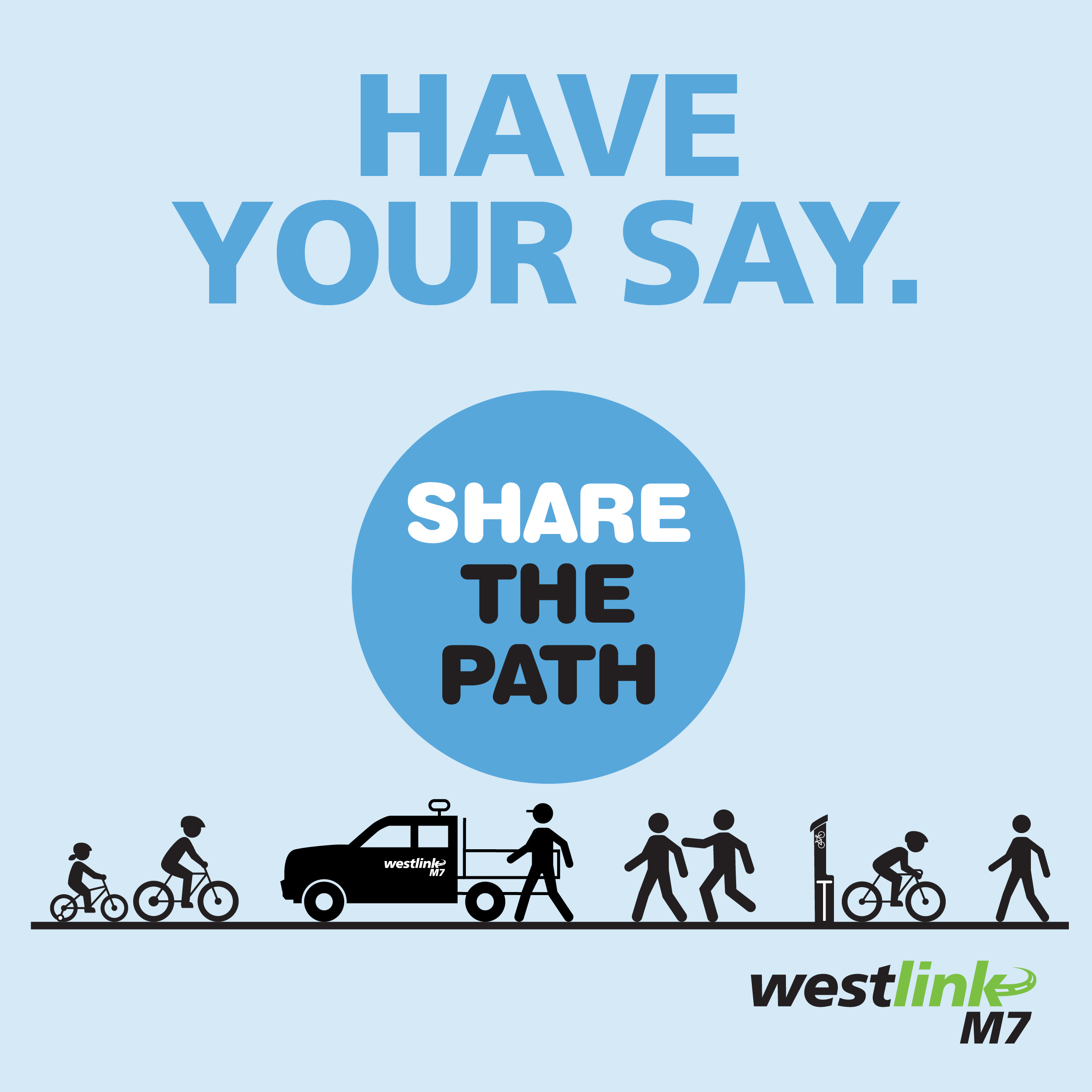 Enjoy getting out and about
The Westlink M7 team is really looking forward to seeing our shared path community get out and about again and enjoy the path over the coming months. If you see something amiss or have a question, email us.