9 November 2021
Westlink M7 is carrying out planned maintenance work at the M4/M7 Light Horse Interchange, Eastern Creek.
To do the work safely, ramp closures will be in place from 9pm to 5am (weather permitting) on the following dates:
Sunday 14 November 2021 to Monday 15 November 2021 a full closure of the M7 northbound and southbound exit ramps to the M4 Motorway
Tuesday 16 November to Wednesday 17 November 2021 a full closure of the M4 eastbound and westbound exit ramps to the M7 Motorway
The M7 motorway will remain open, and delays are not expected.
A detour will also be in place for motorists via Wallgrove Road, Eastern Creek.
Overhead variable messages signs will alert road users of changes to traffic conditions.
Westlink M7 thanks motorists for their patience and understanding while maintenance work is carried out.
For the latest traffic updates and information, visit Live Traffic NSW or call 132 701.
For more information, email us.
Detours
M4 East to M7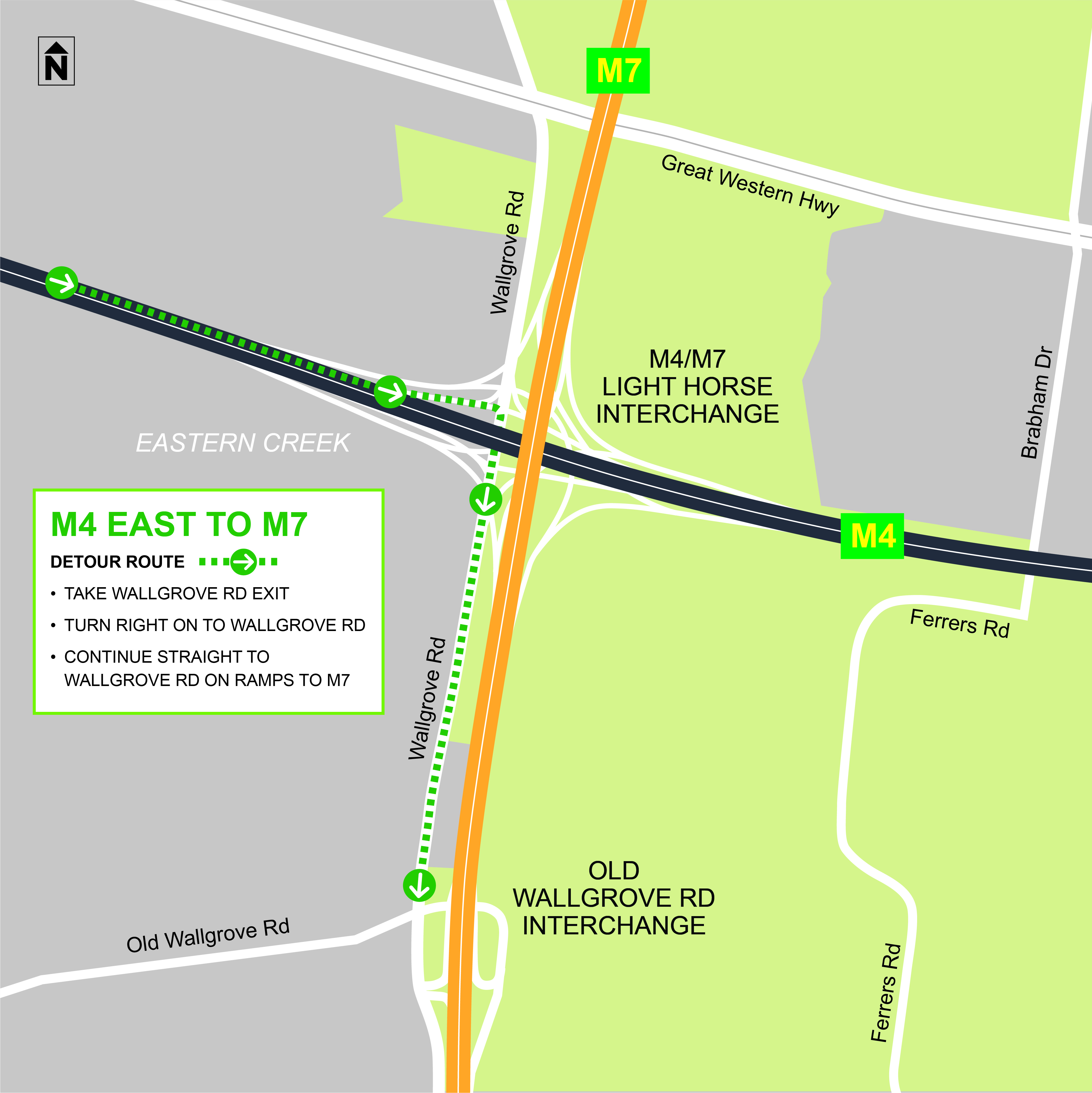 M4 West to M7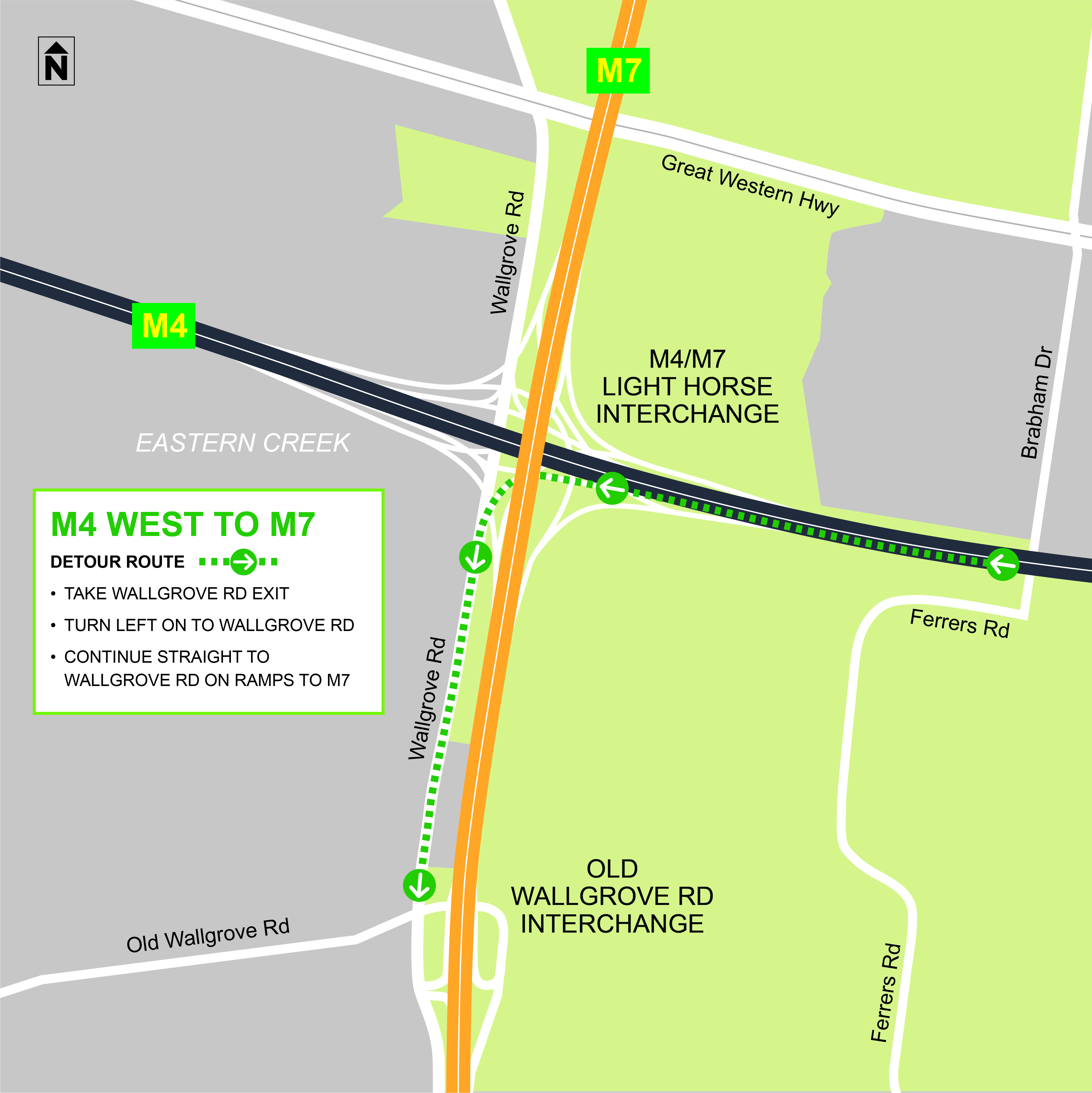 M7 North to M4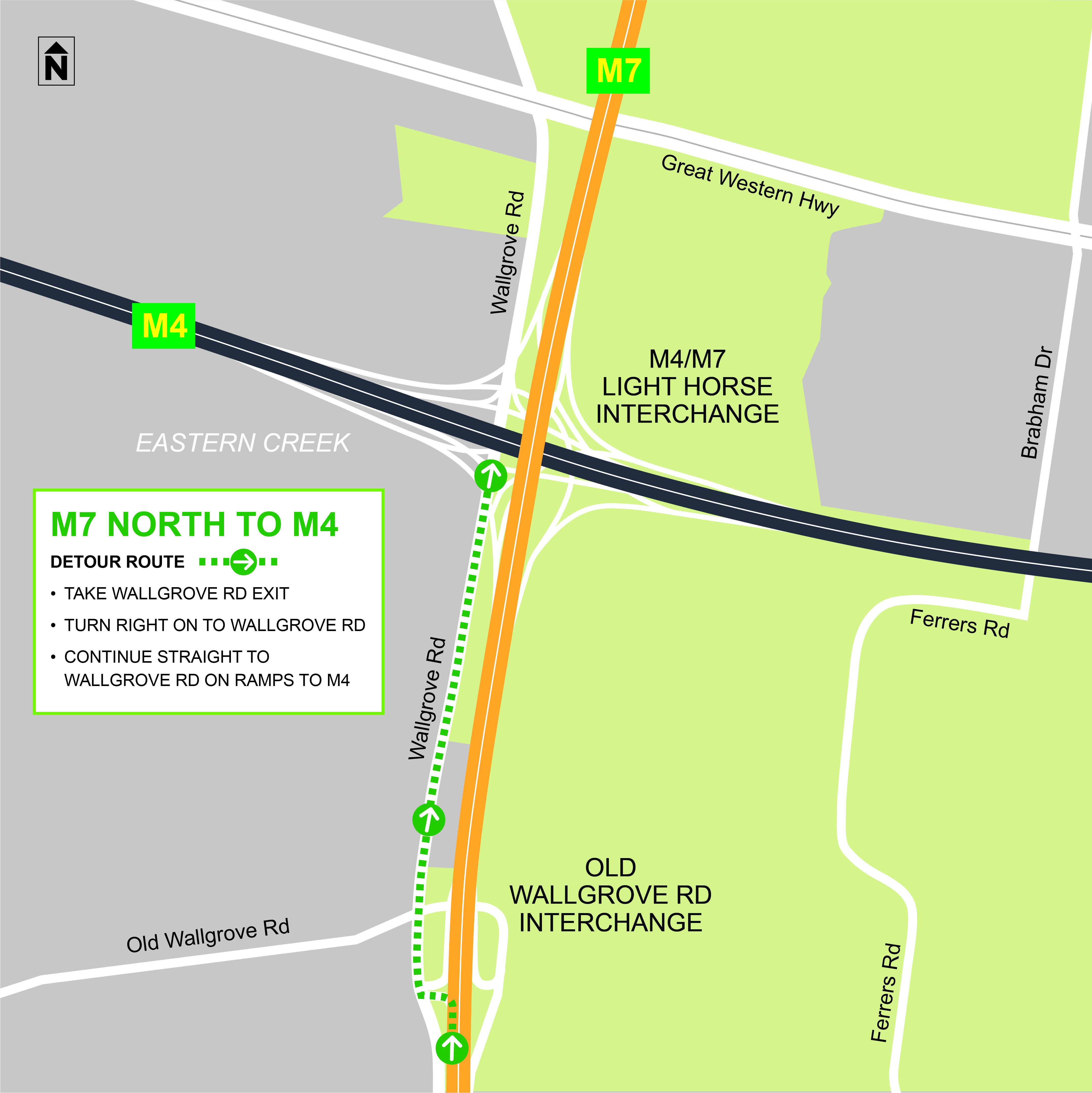 M7 South to M4